Retractable Sun with Our Shade Systems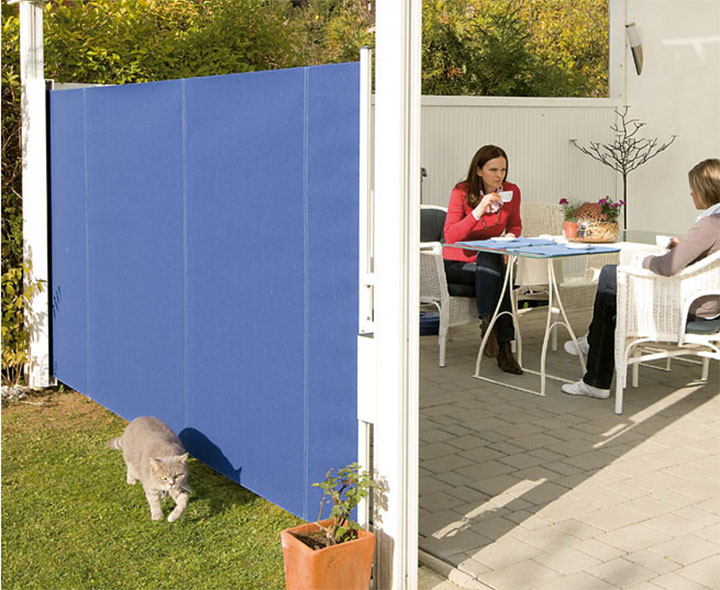 One of Sunesta's Most Popular Shade Systems
If the sun is making your home or patio uncomfortably warm, you may want to browse our available shade systems. The goal of our shade systems is to provide retractable sun, allowing you to choose when you want nice cooling shade or the warmth of the sun's rays.
One of Sunesta's most popular shade systems is the Shadeside, a retractable unit that provides shade and privacy for your outdoor area. Because it is retractable, similar to other shade systems, it provides a homeowner total control of their space through the convenience of rolling it up or extending it out. The Shadeside can be added to complement a Sunesta patio awning, or it can be used by itself. The Shadeside offers a choice of hundreds of fabrics ranging from acrylic fabric to match an awning or decorative solar screen fabric that can allow air, wind and light through. Like all Sunesta shade systems, the Shadeside is custom made to fit your needs.
Browse our selection of shade systems and you won't be disappointed with the extra shade during the hot summer months.