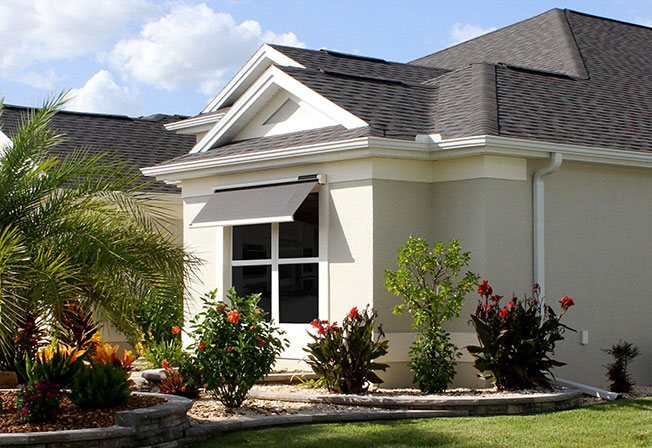 Environmentally friendly. No wiring = simple install!
Windows bring beauty into our homes. But they also bring in heat, glare, and sun damage. Window awnings from Sol-Lux automatically extend to block harmful sun rays from your home without blocking your view.
As the sun hits your windows the awnings extend automatically. When the sun goes down, or as it gets cold outside, the awnings automatically retract so they're only out when you need them for maximum energy efficiency. In high winds, the awnings close all by themselves, even when you're not home! And they use free solar power, so there's no need to connect to your electricity. Which means they can be installed easily and quickly on any window in your home with no need for an expensive electrician.
Blinds and curtains block out the light, but not the heat. Sol-Lux awnings block sunlight from hitting your window which keeps the heat outside; drastically reducing energy consumption inside, while providing protection from the sun's harmful UV rays.