The Sundrop Window & Door Awnings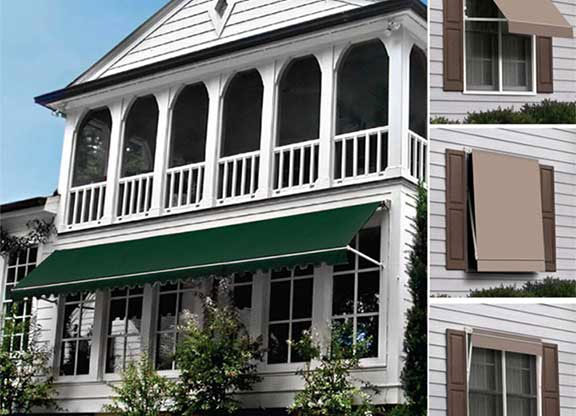 Customized Home Window Awnings That Offer Complete Sun Control
Sun or shade – it's your choice with the Sundrop window awning for homes. Our selection of window awnings for your home feature a variety of styles, colors and options to choose from, ensuring your window awning fits your home's style. The Sundrop window awnings offer a functional and versatile approach to sun protection for your home. Window awnings can instantly improve the look of your home while saving you money in the future.
Improve Energy-Efficiency with Stylish Awnings for Your Home
If you desire a more energy-efficient home, stopping the sun before it hits the window will help accomplish your goal. Our window awnings for your home are the perfect way to stop unwanted sun from heating up your home, resulting in less solar heat gain and lower AC bills.
How Do Window Awnings Help Protect Your Home?
Your furniture and carpets will be less prone to fading due to the sun, and your home will be protected from unwanted heat in the summer. Home window awnings are functional, aesthetically beautiful, and an affordable way to improve the appearance of your home; call us today to get one installed.